PARK BO GUM is recognizably the actor whom we can depend on for good performance. He has appeared in numerous films and dramas and built a unique filmography, which includes the film 'Runway Cop' (2012), and drama 'Hero' (2012), 'Bridal Mask' (2012), 'Wonderful Mama' (2013), 'Wonderful Days' (2014), and 'Naeil's Cantabile' (2014). He has also polished his artistry with the films 'A Hard Day' (2014) and 'The Admiral: Roaring Currents' (2014), and the drama 'Hello Monster' (2015). We can also see his talents in other areas, such as his stint as an MC for 'Music Bank' (2015).
Drama 'Reply 1988' (2015) turned PARK BO GUM into a veritable rising star, helping him to leap from being a newcomer to becoming one of the most sought-after actors. His touching sensibility permeates throughout his portrayal of 'Choi Taek,' a genius go player with a warm, old-fashioned heart. Many of his scenes from the show were later dubbed 'PARK BO GUM golden scenes,' which kept adding to the sensation that he became.
Since then, he has played many memorable 'roles of a lifetime.' He was under the spotlight for portraying a smart and daring crown prince named 'Lee Yeong' in 'Love in the Moonlight' (2016). This show was also how viewers worldwide discovered Park and turned him into a global star.
Park again expands his acting spectrum in the film 'Seo Bok' (2021). His emotional portrayal of 'Seo Bok,' an immortal clone human, is meticulous and broadens his range once again.
There is depth and intensity to Park's acting, and the acting career he has built film-by-film has been illustrious and colorful. There is a reason why he can slip into any role and make them convincing. He has captured the audience with a fresh face in each of his works, and he has become an actor we can rely on to surprise us with a new layer of depth and breadth every time.With his recent roles in upcoming films 'Wonderland' (upcoming release) and 'You Have Done Well' (TBD), he challenged himself with new characters, genres, and settings and made the roles completely his own. The horizon keeps on expanding for actor PARK BO GUM.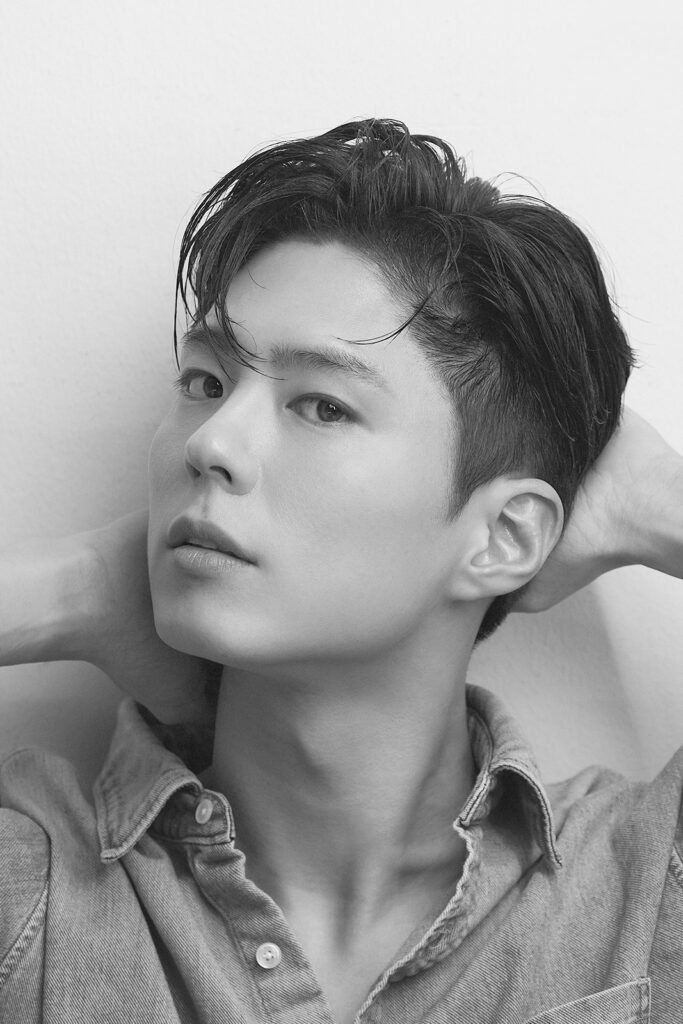 ---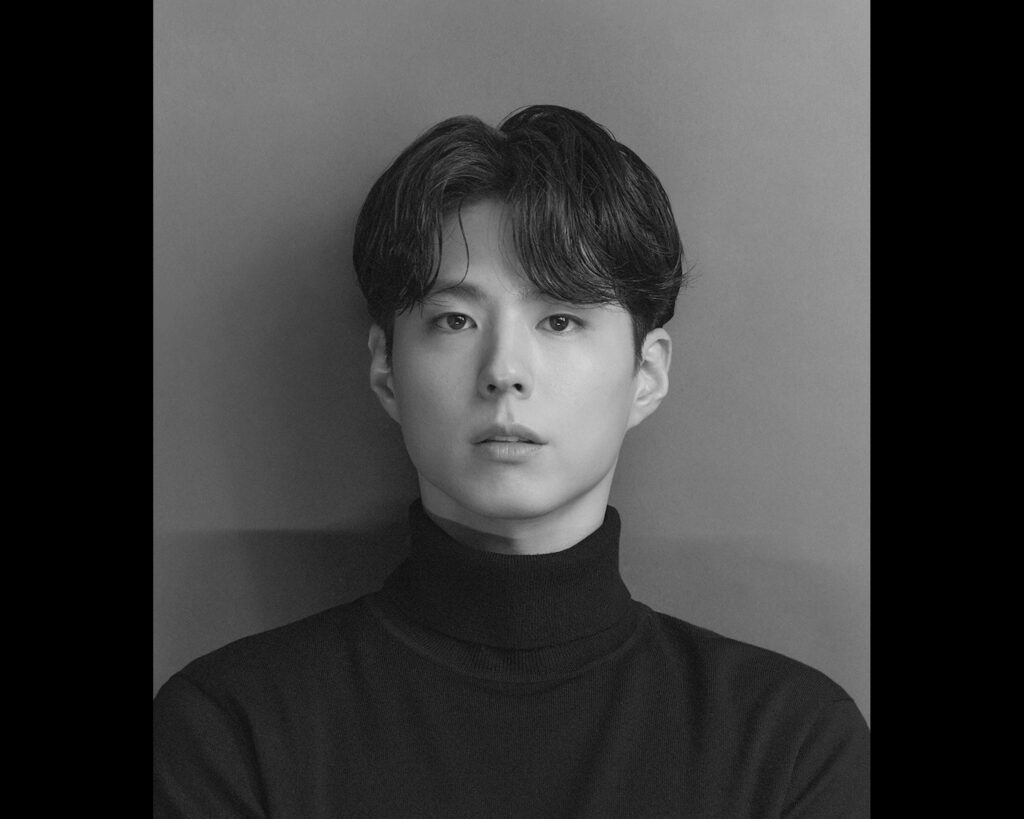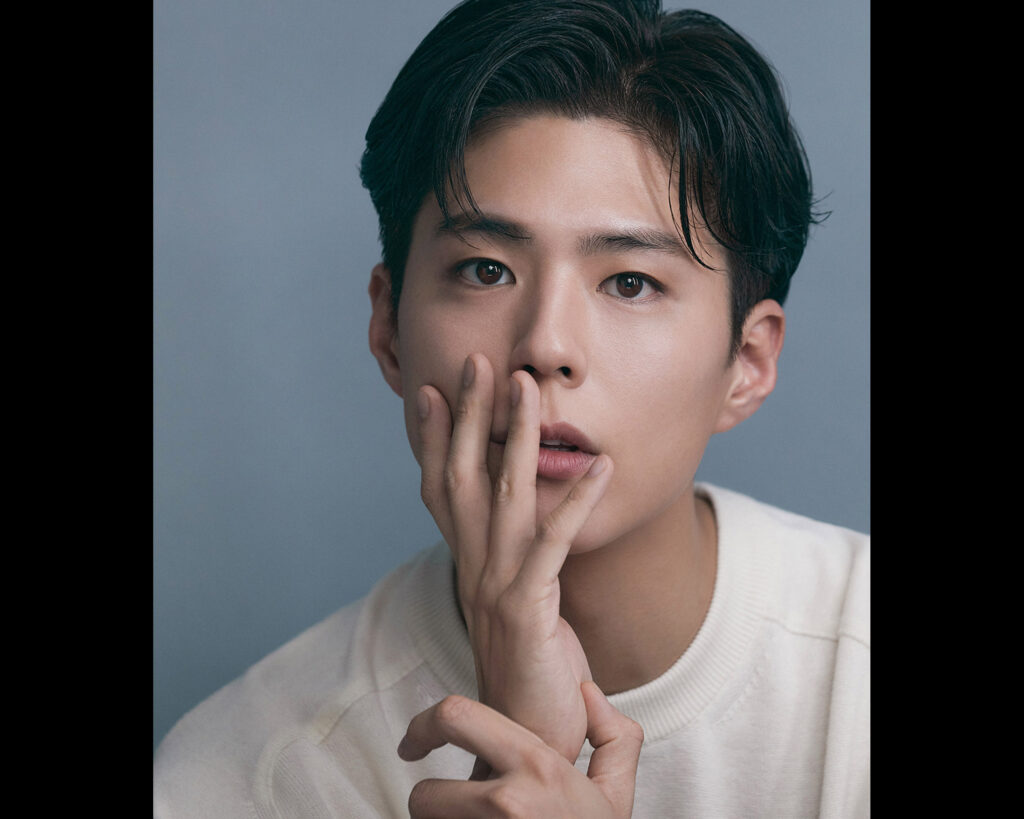 ---
AWARDS & NOMINATIONS
2021 41th Golden Cinema Film Festival – New Male Actor
2017 Korea Tourism Awards – Special Category, Outstanding Contribution Award
2017 The 8th Korean Popular Culture and Arts Awards – The Minister of Culture, Sports, and Tourism Recognition
2017 The 12th Seoul International Drama Awards – Best Korean Male Actor
2017 The 53rd Baeksang Arts Awards – Most Popular Actor, TV Category
2017 The 16th Korea Assembly Grand Awards – Acting Category
2017 Korea First Brand Awards – Special
2017 Fashionista Awards – Best of the Year, Male Category
2016 KBS Drama Awards – Best Actor
2016 KBS Drama Awards – Best Couple
2016 KBS Drama Awards – People's Choice
2016 Asia Artist Awards – Best Star, Drama Category
2016 Asia Artist Awards – Asia Star
2016 The 1st tvN10 Awards – tvN Asia Star
2016 The 5th APAN Star Awards – Best New Actor
2016 The 4th DramaFever Awards – Best Rising Star
2016 The 4th DramaFever Awards – Best Kisser
2016 The 52nd Baeksang Arts Awards – INSTYLE Best Style
2016 The 16th Chinese Top 10 Music Awards – Best of the Year, Foreign Artist Category
2016 Style Icon Asia Awards – Best Style Icon
2016 The 11th MaxMovie Best Film Awards – Rising Star
2015 KBS Drama Awards – Supporting Actor
2015 KBS Drama Awards – Popular Actor
2015 KBS Entertainment Awards – New Male Actor, Show Entertainment Category
FILMOGRAPHY
FILMS
2023 Wonderland (upcoming release)
2021 Seo Bok
2015 Coin Locker Girl
2014 Twinkle Twinkle Pitter Patter
2014 The Admiral: Roaring Currents
2014 A Hard Day
2012 Runway Cop
2011 Blind
DRAMAS
2023 You Have Done Well (TBD)
2020 Record of Youth
2018 Encounter
2016 Love in the Moonlight
2015 Reply 1988
2015 Hello Monster
2014 Naeil's Cantabile
2014 Wonderful Days
2013 Wonderful Mama
2012 A Still Picture
2012 Bridal Mask
2012 Hero
TV APPEARANCES
2016 Youth Over Flowers Africa (tvN)
2015 Music Bank (KBS)
ALBUMS
2020 | ALL MY LOVE | Single
2020 | blue bird | EP
2019 | Happy Merry Christmas | Single
2019 | Bloomin' | Single
2018 | Let's Go See the Stars | Single
2016 | Love in the Moonlight (KBS2 MonTue Drama) OST Part. 11 | Single
ENDORSEMENTS
2023~
CELINE | ACE Bed | EIDER Outdoor | BIOTHERM
2022
CELINE | ACE Bed | EIDER Outdoor | BIOTHERM | Samlip Hopang
2020-2018
Shinhan Bank | Ace Bed | WINIX | Samsung Galaxy | EIDER Outdoor | Coca-Cola
2017
EIDER Outdoor | KakaoPage | Lotte Ghana Chocolate | NAVER LINE Pay Card | Coca-Cola | MANDARINA DUCK | AURA | Nescafé Crema and Supremo Coffee
2016
J.ESTINA | mont-bell Outdoor | HanaTour | G9 | LG H&H Saffron | Domino's Pizza | Sunkist | Hetbahn Cupbahn | TNGT | VPROVE | Pelicana Chicken | K-Swiss
2015
Olive Young | EDWIN | Lotte World Love Dejavu | T.I FOR MEN | Sunkist Cocktail
2013-2012
le coq sportif | Sony MDR | Nongshim Hooroorook Kal Gook Soo